12 décembre 2011
1
12
/

12
/

décembre
/

2011
21:52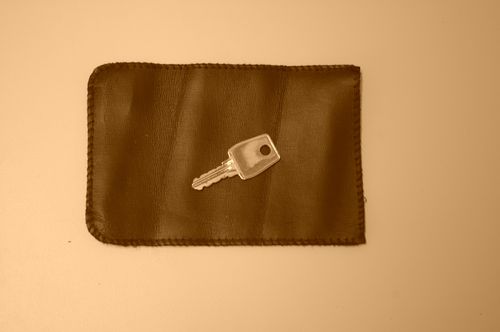 The Pouch And The Key
"-Mummy, why do you have a key around your neck?
- Darling, sit down, I will explain you something ... When your grand-mother was young, she was take in a concentration camp, because she was jewish. It was very hard for her, you know. She passed her day to work for the nazi with nothing to eat. Around her, her family and friends was ill, and most of them die not a long time next their arrivals in the camp. One day, an officer, named Klaus came to announce her the death of her father. In shock, she passed out and the officer catch her! Klaus found her very pretty. He was very thoughtful with her and little by little, they started to know each other. And one day, they had a kiss and fell in love ! The deutsh officer made easier her life, without be see of his superiors! Because of your grand-mother, his state of mind changed and realized that the people who were arrested by the nazis were like him: Human! And one night, he decided to take out, Anna, your grand mother of the camp. During the meal, Klaus came to her booth and took her arm. Then, they ran to a little door where they were no soldiers. Klaus open it with a little key and gave it to her, in order she remember to him forever. Then, she kissed him and left, but nazis soldiers arrived in running to them! Klaus shout her to run away! The nazis took him and kill him with one shot.
Anna realized few days later that she was pregnant of me! She never get married again, and that why I'm an only child and you don't have aunts and uncles! But before she die, she left me this key and saying to me that this key was the "key of hapiness". It was true. Few days later my sixteen, I had this key around my wist tied with a string but the key fell. However, a nice pretty boy picked it up and gave it to me! We became very good friends, and then we fell in love! This boy became your father, sweet heart! Now I think it's your turn to have this key! An if you have children, you could tell them the story of this key!"
She took it from his neck and put it in a little pocket in leather and gave it to her daughter!
"I hope that key brings you luck !"