13 décembre 2011
2
13
/

12
/

décembre
/

2011
10:15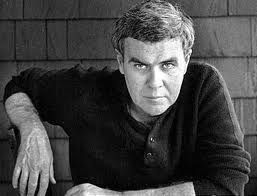 • Read the short story "Why Honey?"
- Vocab: find the words that mean
p.97: "a violent reaction"; "things that are left"; "small explosive devices"
p.98 "someone looking after a shop's objects"; "put your amrs around someone"; "part of a ticket or form";
p.99 "look intensely"; "the luggage compartment of a car";
p.100: "increase in salary"; "leave a job"
p.101: "be on your knees"
p.102: "to be embarrassed"
- put inverted comas ("...") around the dialogues, which are unpunctuated
• Answer the following questions to help you with your analysis.
Who is writing? About who?

What was the first strange incident? How did the boy react? What does that show about him?

What happened when he got his first job?

Page 99, what is the boy's version about the night before?

Page 100 what is the boy trying to prove with his essay?

Page 101, what is the mother trying to tell him? What is his reaction?

What do we learn about the boy by the end of the story?

Why does the mother say she is scared?

In your opinion who wrote to the mother?

Imagine what happens after this letter, in 5-8 lines. Use a 3rd person narrative and preterit tenses.